4 refrigerators with cool features on Amazon India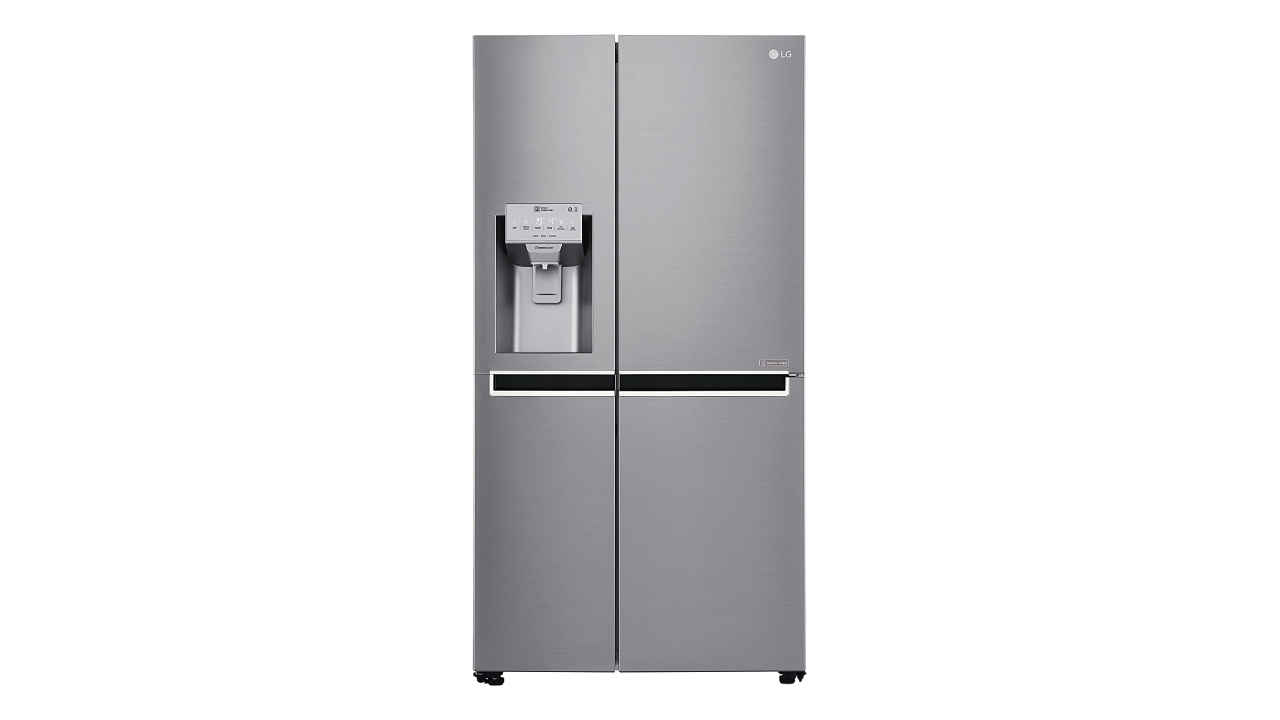 If you're looking for exciting fridges with a little extra to offer, this list should help.
Refrigerators have become a common kitchen appliance that almost everyone has in their home. When buying a refrigerator, you should check the features and functions that meet your needs. Also. look for one that can keep fruits, vegetables, dairy, and other foods fresh for longer periods of time. Here are 4 such refrigerators that offer great features and are worth considering.
LG GC-L247CLAV Linear Inverter Frost Free Side-by-Side Refrigerator
The LG GC-L247CLAV Linear Frost Free Inverter Side-by-Side Refrigerator comes with a convenient ice dispenser. The Inverter Linear Compressor allows the refrigerator to save up to 51% energy and operate with little noise. With hygiene fresh+ technology, you get 5-step antibacterial deodorization that kills up to 99.99% of bacteria so your food stays fresh for a long time and bad odors are minimized. You can connect the refrigerator to your smartphone with the LG ThinQ app and control the refrigerator from anywhere.
Panasonic Econavi NR-CY550GKXZ Frost-Free Multi-Door Refrigerator
This Panasonic NR-CY550GKXZ Econavi frost-free multi-door refrigerator has a cool freeze function that freezes food to around -3 degrees Celsius so that food stays fresh and hygienic for a longer period of time. It features a humidity controller that prevents moisture from escaping fruits and vegetables and controls moisture buildup to keep them fresh. With the touch control panel, you can easily manage different settings.
Samsung RR23A2K3XBZ/HL Direct Cooling One-Door Refrigerator
This Samsung RR23A2K3XBZ/HL direct-cooling single-door refrigerator features curd maestro technology that will allow you to ferment curds at home in all weather conditions. It comes with a Fresh Max door bin that gives you extra space to store fruits, vegetables and tall bottles. The anti-bacterial seal keeps the door liner clean and prevents the build-up of bacteria and fungi. The refrigerator's horizontal curve design gives it a sleek and attractive appearance and blends in perfectly with your home decor.
Whirlpool 300 L frost-free multi-door refrigerator
This refrigerator features a space-saving design that allows you to conveniently place the refrigerator in your home. It is equipped with zeolite technology which prevents over-ripening of fruits and keeps them fresh for a long time. Moisture Retention Technology traps moisture in vegetables and fruits to maintain their freshness. Custom cooling technology allows you to store different specialties such as chocolates, cheese, berries and dairy products. It features Air Booster technology that controls airflow so that every compartment of the fridge gets even cooling.