A new way to shop for the world's best home and kitchen appliances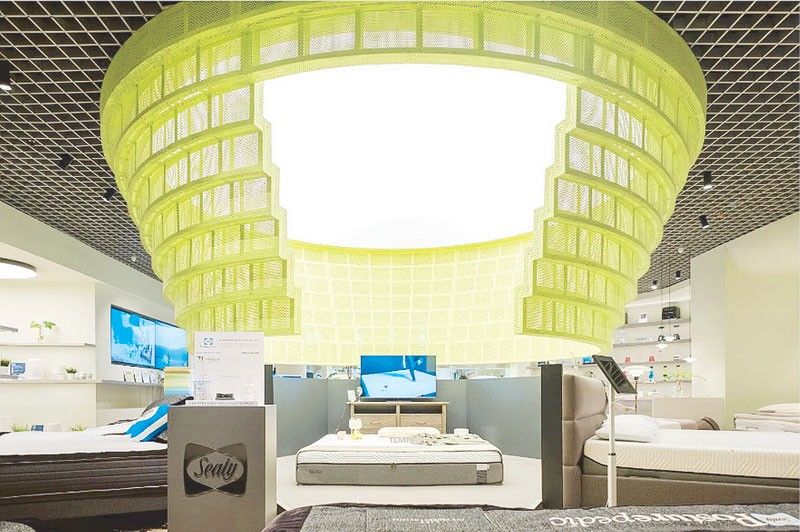 You've seen the viral ads of people of all ages jumping on Tempur mattresses, doing their best to knock over a glass of wine. They never do – that's proof of Tempur's motion absorbing function recognized by NASA and certified by the Space Foundation. I couldn't believe it, so I ditched my heels and tried it on myself at the new focus_ store in Power Plant Mall, Makati. The half-full wine glass remained upright, as did a stack of Jenga – no tricks or foul play.
Tempur is just one of the best global brands from Focus Global Inc. You can try to experience them with your five senses in the new store.
Seeing is believing, but at focus_ it doesn't stop there. Experience soft mood lighting made iconic by Danish lighting brand Louis Poulsen and feel the hygge.
Feel the unique support of Sealy's Posturepedic Springs, made in partnership with the American Orthopedic Advisory Board. Feel your best with beauty, male grooming and oral health tools from Philips Personal Care.
Smell what's cooking in the Instant Pot, the cooker that has revolutionized convenient and nutritious cooking. Smell clean air with vacuum cleaners from Miele and Levoit, America's #1 air purifier brand.
Taste a delicious smoothie – just one of the things you can make using the Oster blender or Swiss-made Bamix hand blenders – and have it in one of BrüMate's versatile cups.
Finally, listen to surprisingly soothing meal preparation using beautifully crafted KitchenAid appliances.
Shopping with focus_ is not only experiential but also frictionless. You can take your purchase home from the store or scan the item's QR code, add it to your cart and pay on their site. They can deliver it right to your door the same day. You can also explore different payment options to get your money's worth. And because Focus Global Inc. is the official distributor of these brands in the country, you can take advantage of an official guarantee on your purchases. It's about letting you focus on the things that matter.
* * *
Visit focus_ at R3 Level Power Plant Mall, Rockwell Drive, Makati City or shop online at alifeinfocus.ph. Follow @alifeinfocus.ph on Facebook and Instagram for updates.