Amazon Diwali Sale: These ROs, Microwaves, Water Heaters, and Other Kitchen Appliances are available at 50% off and up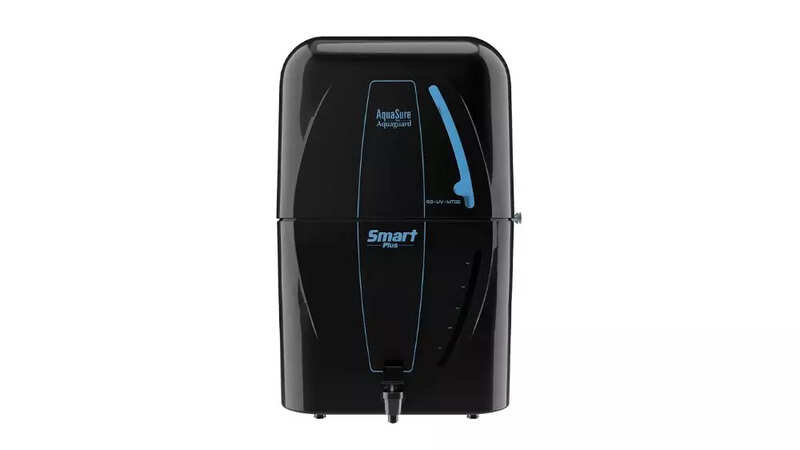 The Amazon Diwali sale is underway. Offers and discounts are available on almost all product categories. If you are planning to buy new kitchen appliances this Diwali, there are a range of deals available. Here we have selected ROs, Water Heaters, Microwaves, Juicers, Air Fryers and Mixer Grinders available with a minimum 50% discount.
Eureka Forbes AquaSure by Aquaguard Smart Plus (RO + UV + MTDS) 6L Water Purifier: Available at Rs 7,499 after 53% off
The purifier offers 6 stages of water purification. It comes with a six-liter storage tank and the water purifier's smart LED indicators highlight the purification process.
The purifier's Smart Plus technology also protects it from damage during voltage fluctuations. 2ten
Livpure Glo water purifier for the home: available at Rs 7,699 after 52% off
The water purifier comes with 6 stage purification and stylish design. The water purifier can be mounted on the wall and it can store 7 liters of water. 3ten
AmazonBasics 23 L Convection Microwave: Available at Rs 6,789 after 58% off
The microwave from AmazonBasics comes with an LED display panel and also offers convection functions. The microwave timer helps you track the progress of the dishes and also has a child lock feature. 4ten
Inalsa Aero Crisp air fryer oven: available at Rs 8,521 after 57% discount
The oven offers 10 preset programs and comes with a 2 year warranty. The Inalsa air fryer for oven has a capacity of 10 liters and has an LED display. 5ten
Kuvings Professional B1700 (red) 240 Watt Cold Press Whole Slow Juicer: Available at Rs 15,900 after 56% off
The easy-to-use juicer is capable of squeezing fruits, vegetables, leafy greens and nuts. 6ten
Pigeon 1800 watt induction hob: Available at Rs 2,498 after 57% discount
Induction comes with an LED display and smart timer for hands-free cooking. It offers seven preset functions and also promises to save electricity. 7ten
Havells Prolife Digi 1230-Watt Air Fryer: available at Rs 7,099 after 52% off
The air fryer features fast air technology that allows users to fry, bake, broil, roast, broil and reheat food with hot air. It has a capacity of 4 liters and an elegant design. 8ten
Prestige IRIS Plus 750 watt mixer grinder: Available at Rs 2,749 after 56% reduction
The mixer grinder comes with 3 stainless steel pots and a 750 watt motor. The manufacturer also offers a two-year warranty with the mixer mill. 9ten
Mixer Grinder AmazonBasics Premium 750W: Available at Rs 2,379 after 57% off
AmazonBasics Mixer Grinder comes with 3 stainless steel jars which also include a juice jar. Mixing pots come with silicone rubber gaskets on the pot lids for added strength. tenten
Lifelong Flash 3 Liter instantaneous water heater: Available at Rs 1,698 after 69% reduction
The water heater comes with a thermoplastic outer body which prevents rust and corrosion. The neon indicator of the water heater indicates the status of the water heating.