Best Mini Fridges That Can Be Easily Used Anywhere On Amazon India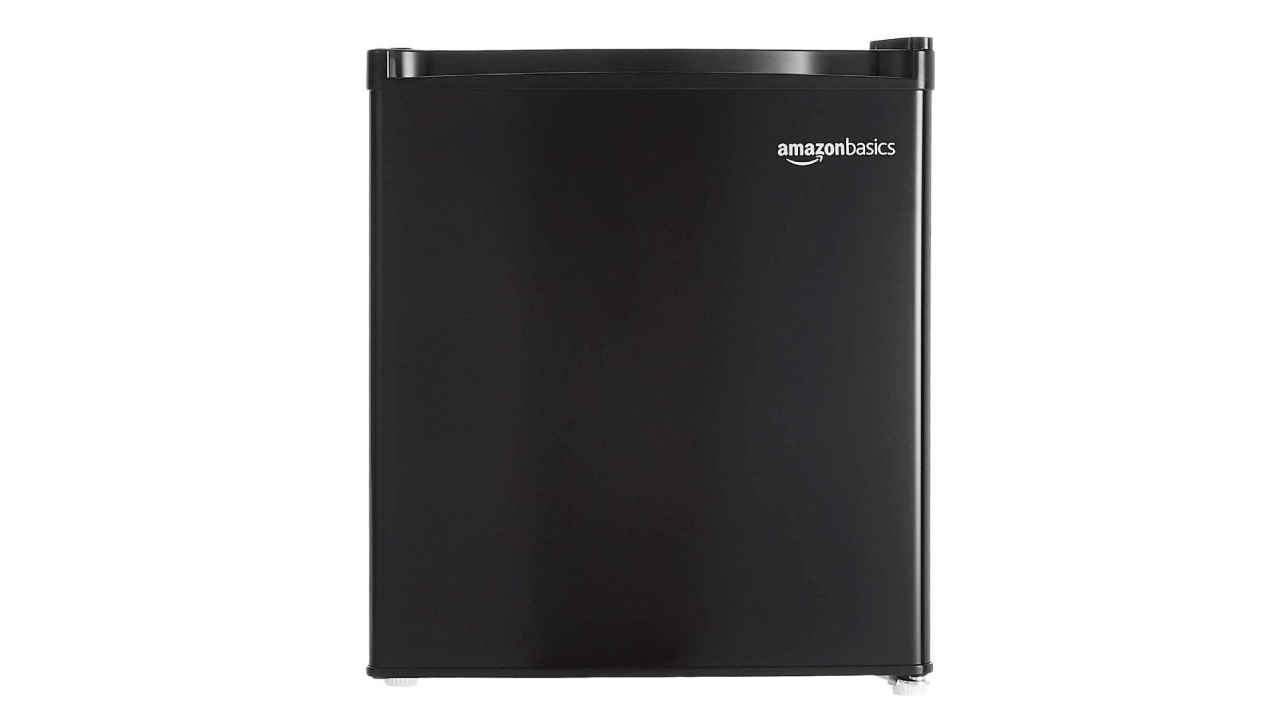 If you've recently rented an apartment as a single person, this article might be helpful. While we all like to live independently, purchasing necessary home appliances like refrigerators can be expensive. To save space (and money), you can opt for a mini-fridge which can help you stock up on necessities and avoid overspending. These can also serve as incredibly handy side options that you can place in your bedroom or in a man cave. Here are some mini-fridges that can help you beat the heat, stock up on essentials, and enjoy a minimalist lifestyle without burning a hole in your wallet!
AmazonBasics Mini fridge 43 L AB2019INRF003
This AmazonBasics mini fridge comes with several useful features such as a small freezer compartment, dairy track and drip tray. You can even remove the shelf to make extra space for your favorite cake or other food! This refrigerator has a reversible door which can be very useful in everyday life! It is equipped with an environmentally friendly cyclopentane foaming agent which provides effective thermal insulation. It uses R600a refrigerant which is known to have low environmental impact. This rugged product can perform optimally up to temperatures up to 43 degrees Celsius. The AmazonBasics Mini refrigerator has a 2-star BEE rating and the 19kg refrigerator is quite easy to clean and maintain. You can even adjust the height of the legs to suit your preferences and needs.
Hisense Mini Refrigerator (RR60D4ASB1)
This Hisense one-door mini fridge is a budget option because it allows you to meet basic needs without harming the environment or consuming tons of electricity. It has a capacity of 44 liters so that you can easily organize and store the food inside. You can store several important items like water bottles, milk, etc. and avoid excessive and impulsive storage. It has a cooling zone that maintains the optimum temperature. This 14kg mini fridge features a reversible door and recessed handle for comfort and style. The refrigerator has a weighted annual energy consumption of 204 kilowatt hours per year. The compact design, low operating noise (40 dB) and the reversible door make this mini fridge a favorite among its buyers! Finally, it has dimensions of 47 x 43.9 x 51 cm, which allows you to place it in just about any room or kitchen, depending on your needs and preferences.
Godrej Personal Cooling Solution (TEC Qube 30L HS Q103)
When it comes to making top quality home and kitchen appliances, Godrej is second to none. This mini fridge has a capacity of 30 liters so that you can easily store the necessary items. It has several useful and advanced technologies that help reduce power consumption, increase cooling and make the product more economical. The absence of a compressor ensures quiet operation. You won't have to thaw as it doesn't let ice form on the edges, top, or any other area. The refrigerator has 5cm thick PUF insulation which retains the cooling capacity and maintains the temperature for longer. The lack of compressor and refrigerant makes this mini fridge a budget option and it uses Advanced Solid-State technology which provides energy efficient cooling and makes it a great value product!
LG Mini Fridge 45L GL-M051RSWC
Life's Good (LG) is one of the most trusted household appliance brands in India. The company's mini-fridge (GL-M051RSWC) is a 45-liter refrigerator with a direct cold defrost system, which means you won't have to worry about scraping ice off the walls. You can store your favorite vegetables, fruits and foods in the refrigerator. It can also double as a small bar fridge and can be placed in your home bar or hotels. It has an exquisite metal body which weighs only 17kg, which makes it extremely light and easy to move. It features a reciprocating compressor and has dimensions of 45 x 44.3 x 50.1 cm, allowing it to fit effortlessly into small spaces.