Best Refrigerators With Inverter Compressor On Amazon India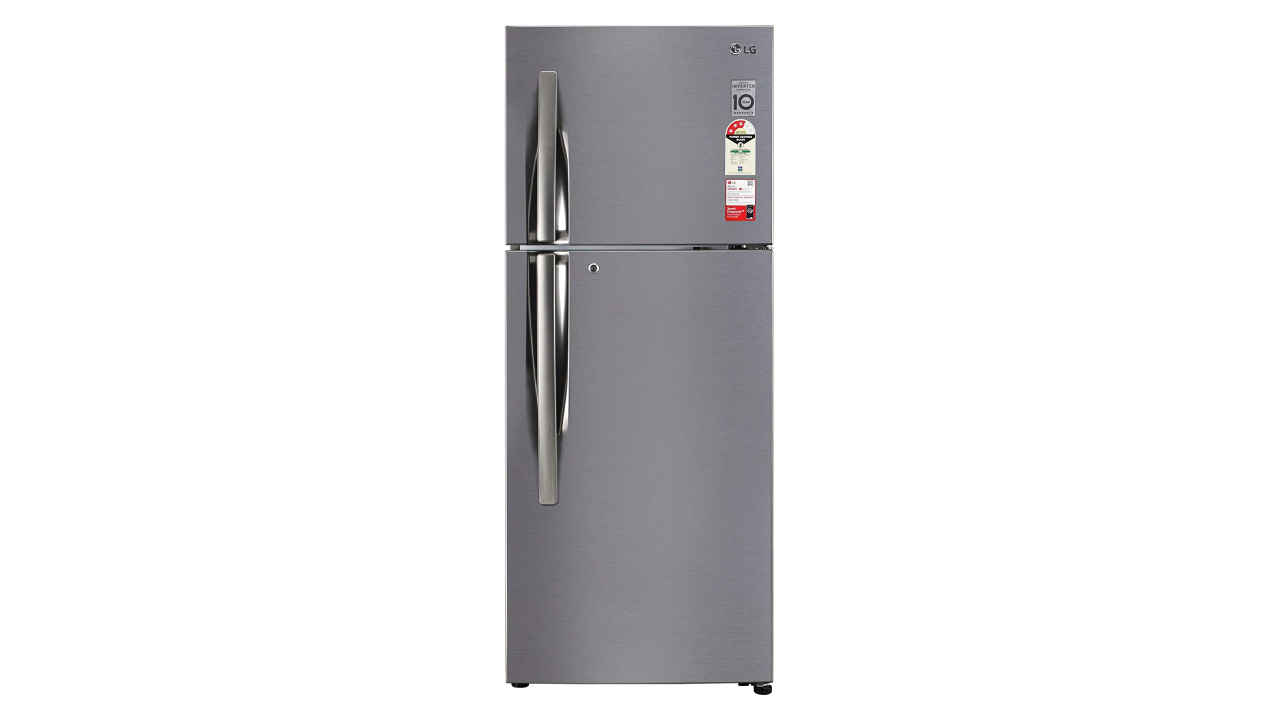 Household and kitchen appliances like refrigerators are responsible for a large portion of a home's carbon footprint. If you opt for a refrigerator with an Inverter compressor, you can enjoy reduced electricity bills without compromising on cooling. Inverter compressors are also less harmful to the environment than traditional compressors. So read on to learn about some of the best refrigerators with inverter compressors so that you can make a smart buying decision.
Samsung Double Door Refrigerator (RT28A3453BX / HL)
This Samsung double door refrigerator can prove to be a great addition to your kitchen if you have a mid-size family. Manufacturers claim that it consumes around 195 kWh in a year and has received a 3-star rating from BEE. The energy-efficient digital inverter compressor ensures noise-free operation by adjusting its speed according to cooling needs. The Cool Pack in the freezer can keep frozen food below 0 degrees Celsius for up to 12 hours during power cuts. It also has an automatic defrost mechanism to prevent ice buildup in the freezer. You can easily change settings using the ice blue digital display and even turn on the Power Cool which instantly cools your drinks and groceries. Easily sliding tempered glass shelves, removable ice maker, air freshener, door alarm and full cooling make this 253 liter refrigerator a great value for the money. Finally, you can power it using your home inverter, or even through solar panels as it is compatible with both!
LG Double Door Refrigerator (GL-I292RPZX)
LG is a household name because of its affordable and feature-rich products. One such product is this double door refrigerator designed with Indian summers in mind. You can make ice cream in less than 90 minutes, thanks to Jet Ice technology. It has a frost-free fridge, so you won't need to scold your kids for scratching and eating ice cream from the freezer. It offers 75 liters of freezing capacity and 185 liters of fresh food capacity so you can store all your favorite snacks, vegetables and fruits without any hassle. This refrigerator has a smart inverter compressor which makes less noise and has longer durability. It offers optimum performance without consuming too much power and as a result this refrigerator has been awarded a 3-star rating from BEE. Revolutionary Door Cooling + technology helps convert freezer to refrigerator to increase storage while multi-airflow cooling vents ensure proper cooling in every corner.
Hisense Multi-Door Refrigerator (RQ507N4SBVW)
This multi-door refrigerator from Hisense has a capacity of 507 liters (the capacity of fresh food is 315 liters and the capacity of the freezer is 192 liters). It also has a water dispenser which adds to its functionality. Hisense has also added an automatic defrost feature that helps prevent ice buildup in the freezer. The Inverter compressor uses Durable Inverter technology to regulate the temperature inside the refrigerator and keep it stable. This saves energy, ensures noise-free operation and prolongs the life of the product. The refrigerator has spill-proof shelves that are made of tempered glass so they can support a bit of weight and heavy foods like watermelons without cracking. It has an annual energy consumption of 295 kilowatt hours per year. You can remove the ice maker or use the MY Fresh Choice area as a freezer as you need, as it can work in temperatures between -18 and -5 degrees Celsius.
Samsung One Door Refrigerator (RR21T2H2W9R / HL)
If you love Samsung products and want something more suited for a single person or a family of up to three, then this 198L one-door refrigerator might do the job for you. It has a 5 star energy rating, which makes it one of the most energy efficient refrigerators on the market. Its digital inverter compressor combines performance and energy saving to keep noise levels low, adjusting compressor speed according to cooling demand. It has spill-proof tempered glass shelves and a base drawer so you can easily store all the dishes, vegetables, fruits and other snacks. It can work with inverter and solar power so you don't have to worry about power cuts! Finally, the clean and safe back allows you to easily clean vital internal parts without damaging them, and the antibacterial seal on the door prevents the build-up of fungi or bacteria.