Citizens Investigate Storm Damage and Rescue Baby Owls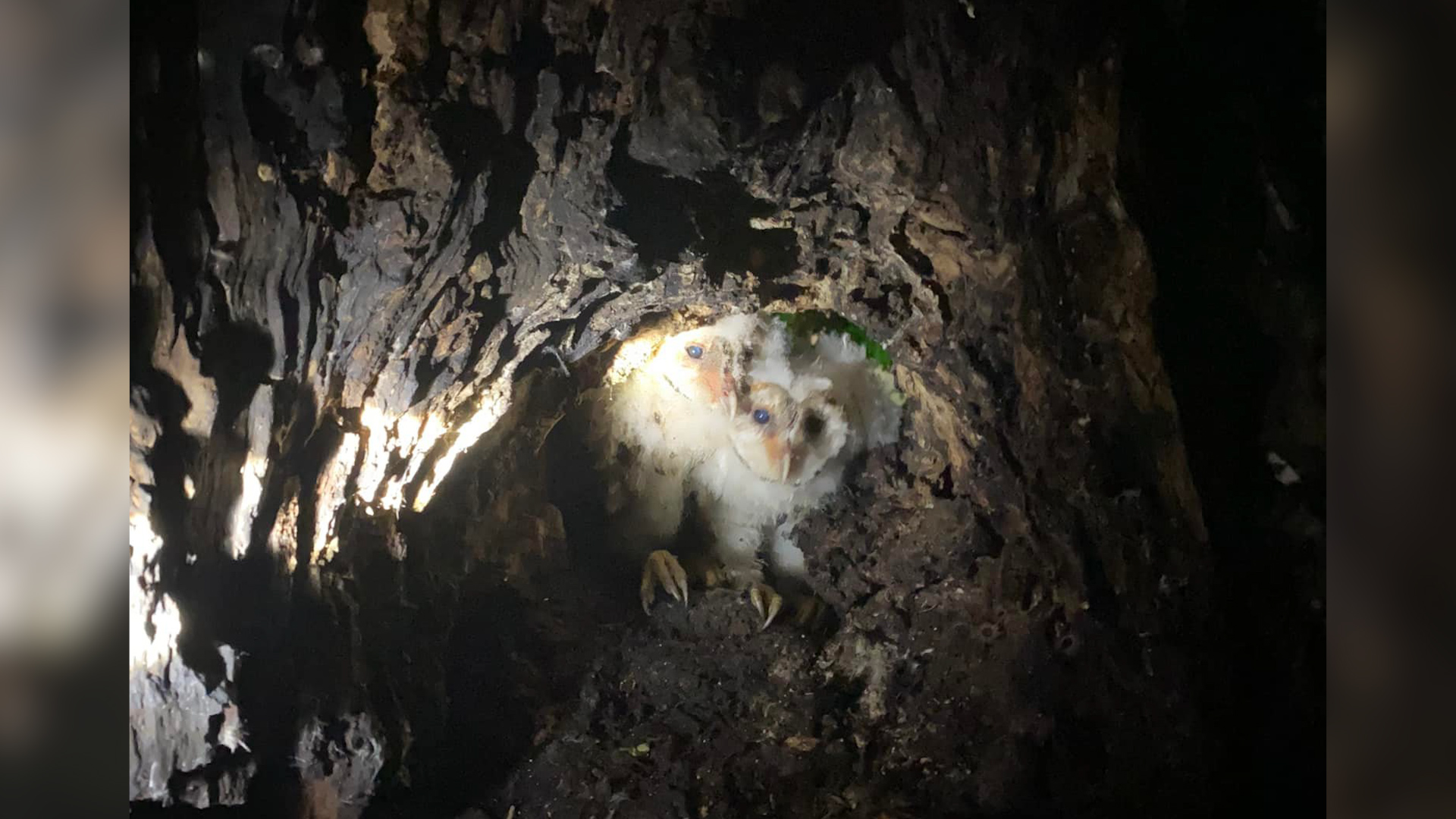 WARREN CO., Ky.-"We are doing well, so for that I am grateful," said an Alvaton citizen Julianna waller martinez.
Powerful storms ripped through Alvaton Thursday night.
"My husband was inside our kitchen holding our patio doors closed because the water was so strong we had a lot of water coming in there," Waller-Martinez said.
Torrential downpours, blinding hail and gusty winds rolled through the area.
Waller-Martinez was devastated as she surveyed the damage in her yard off Old Scottsville Road. There were dozens of downed trees, with one even breaking in half and landing in his pool. Wooden and metal fences have been torn down and her yard is littered with debris.
She said they were lucky they were okay.
"It's a bit devastating, just the loss of beauty. We've worked very hard to make the property beautiful, but I'm grateful to our home and our family, our number one family, that everything is fine," said Waller Martinez.
But there is a sunny side to this stormy situation. Nearby, Alvaton firefighters were called to a broken tree and baby owls stranded inside without their mothers.
"The people of that place who had found them had picked up one that had fallen on the ground and was still alive and they had placed it in a box," said Alvaton firefighter Cameron Wallace.
Three others were trapped inside…firefighters rushed to get them out.
"I picked up the first owl, covered it, put it in a bucket so it wouldn't be scared, and lowered it in the bucket to the people on the ground. The other two got scared and bumped into their backs where another hole was, so we took another ladder and practically pushed them into a fishing net and grabbed them," Wallace said.
They will recover at a wildlife rehabilitation center and then be released back into the wild.