GE French Door Refrigerators recalled due to fall hazard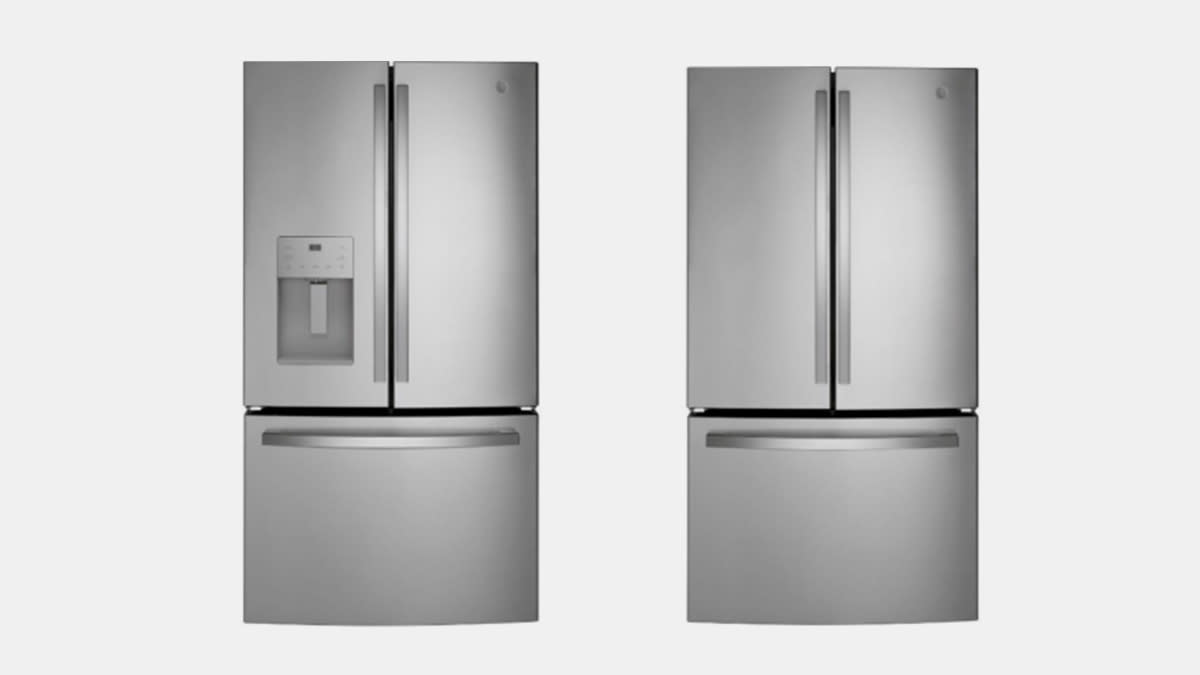 The reminder : This recall involves GE brand GFE26JYMKFFS, GFE26JYMNFFS, GNE27EYMKFFS, GNE27EYMNFFS, GNE27JYMKFFS and GNE27JYMNFFS French door refrigerators with serial numbers beginning with the following two-letter combinations: DR, FR, GR, HR, LR, MR, RR, SR, TR, VR, ZR, AS, DS, FS, GS, HS, LS, MS. For more information on locating the model number and serial number, see the CPSC Recall Notice.
The risk: The freezer drawer handle on affected appliances may come off when you try to open it, creating a tripping hazard.
Incidents/injuries: There were 71 reported incidents and 37 reported injuries, including three serious injuries from a fall.
How much: Approximately 155,000 units in the United States and 2,300 units in Canada.
Where and when sold: These refrigerators were sold nationwide at Best Buy, Home Depot, Lowe's and other appliance retailers, as well as online at BestBuy.com and Lowes.com. They were sold between February 2020 and January 2022 for $1,900 to $2,500.
The cure: GE Appliances provides free repairs of freezer drawer handles with new mounting fasteners. Consumers with recalled units should contact the company immediately to schedule an in-home service visit.
Contact information: For more information, contact GE Appliances at 888-345-4671 or visit the company's recall information page.
Report a dangerous product: Call the CPSC hotline at 800-638-2772 or go to SaferProducts.gov.