Realscreen »Archive» Proper Television Appoints Brenda Myers Director of Development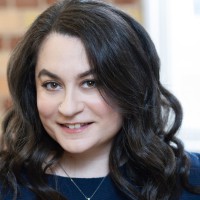 Toronto-based news producer Proper Television, a Boat Rocker company, has promoted Brenda Myers to director of development.
During his seven years at Proper, Myers helped guide the creative direction of the company's original series roster and expand its network of broadcast partners. She has led the development of projects such as the one that won two Canadian Screen Awards Mary's favorite (CTV) and its follow-up Marie makes it easy (CTV Life Channel), as well as Proper's first original series for Netflix, Motel Makeover, and Lost car rescue, the upcoming adventure hunt for History.
Myers made her debut as a story producer and screenwriter for several Canadian production companies, working in several unscripted genres. She joined Proper Television in 2014, working on international formats with MasterChef Canada and The Great Canadian Pastry Show before moving on to development, where she was promoted to Development Manager in 2016.
"Brenda's strategic thinking, drive and dedication have made her a vital part of the Proper family for many years, and this new title reflects the importance of her contribution," said Cathie James, Co-President of Proper Television in a press release.